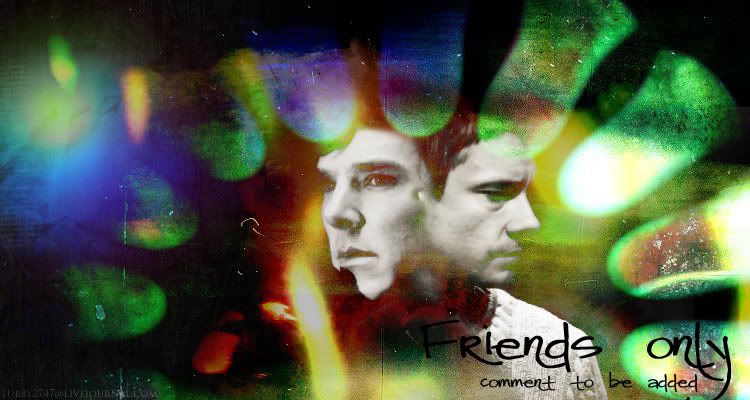 My LJ is friends only.
As the majority of my posts are about RL stuff and the occassional fandom post.
Any fanfics, fanmixes and graphics works are open and can also be found at
denial_grafix.
If you wanna be LJ buddies, just drop me a line and (optional, but preferable) that you mention if we have something in common :D
movies/tv:
Alias, Bones, Sherlock, Hunger Games, NCIS, Castle, Daria, Doctor Who, Spooks, Gossip Girl, Jane Eyre, Pride and Prejudice, How I Met Your Mother, Family Guy, Star Wars, Vampire Diaries, Twilight, Harry Potter, Lord of the Rings, Blue Heelers, The Bill, Heartbeat, American Beauty, Starship Troopers, Sea Patrol
books:
Kathy Riechs books, Christopher Brookmyer, Lord of the Rings, Hunger Games, Dan Brown ( mainly Deception Point and Digital Fortrus... the others were ok), Twilight, F. Scott Fitzgerald, Shakespeare, Water For Elephants, Acadamy of Night, Brave New World, Vampire Diaries, Pride and Prejudice and Zombies, Jane Eyre,
music:
Muse, Placebo, Birds of Tokyo, The Trobes, Explosions in the Sky, Linkin Park, Michael Buble, Imogen Heap, The Bravery, Breaking Benjamin, the Crystal Method, Snow Patrol, The Script, Shinedown, Hellogoodbye, Yellowcard, etc.
Current Mood:

tired
Current Music: If Everyone Cared - Nickelback